Save Time & Money with Strategic DME Utilization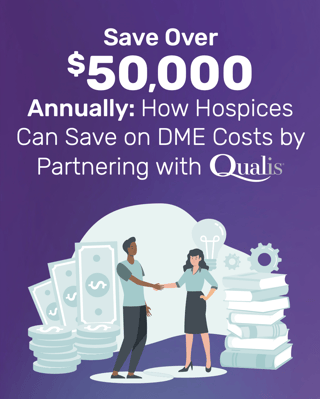 A 50 ADC hospice can save an average of $50,000 per year and 40 hours a week - and that's only the beginning. The bigger your hospice, the bigger your savings!
Learn What Streamlined DME Ordering and a Reduced Administrative Burden Can Do for Your Hospice
DME management is a critical component of hospice care. However, managing it can be a daunting task, particularly in the face of limited resources, complicated insurance rules, and a constantly changing regulatory environment.
Partnering with Qualis can make all the difference.
We understand the unique challenges of hospice DME management. In this FREE eBook, we'll delve further into how partnering with Qualis and taking advantage of our software offerings allows you to be more efficient, even in the face of talent shortages and continual change.
What sets Qualis apart from other DME management providers? Download our eBook to learn more about what the Qualis advantage can, and will do, for your hospice.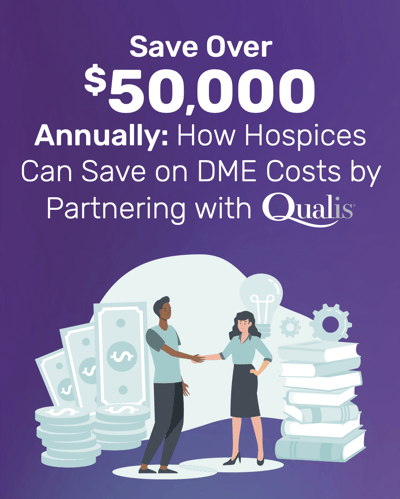 Why Qualis
We believe that hospice DME management services go hand-in-hand with palliative patient care. We promise to always have our finger on the pulse of your hospice's efficiencies while constantly looking to improve workflows and hospice DME management.
Qualis is aware of the issues that hospices face, so eliminating tedious administrative duties allows you to spend less time on tracking hospice equipment and more time on person-centered care.