Whitepaper - Improve Hospice CAHPS Scores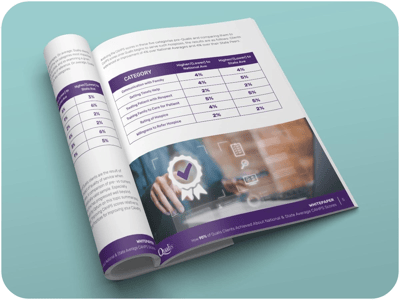 Learn how you can increase your CAHPS scores by working with us:
KEY FINDINGS:

90% of Qualis clients score higher than the national average


HOW TO SCORE BETTER: we outline the specific areas of improvement


AREAS OF IMPROVEMENT: we'll show you where most clients show improvement


ACTION ITEMS: first steps you should take for a higher CAHPS score
Make a Noticeable Difference with Qualis DME Management
The Qualis Mission
As a hospice DME management partner, Qualis provides Intelligent Solutions, from industry-leading palliative care equipment to time-saving managed services. Qualis promotes vendor choice by offering a proven nationwide network of hospice DME providers, solving equipment and service availability challenges, and generating alignment around your DME priorities.
Why Qualis
We believe that hospice DME management services go hand-in-hand with palliative patient care. We promise to always have our finger on the pulse of your hospice's efficiencies while constantly looking to improve workflows and hospice DME management.
Qualis is aware of the issues that hospices face, so eliminating tedious administrative duties allows you to spend less time on tracking hospice equipment and more time on person-centered care.